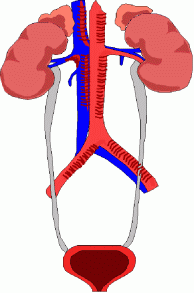 A few months ago we had put a poll up for graduating fellows in Nephrology at our website, Renal Fellow Network and Uremic Frost along with ASN Kidney news Facebook page.
The results of our survey, although subjective and small, were surprising and hence the data was presented at ASN 2010 Denver meeting this year and the publication just published in the current ASN Kidney News 2011 January Edition.
34% of the graduating fellows didn't have a job following completion of training
12% who had a job, were going to do Hospitalist rather than Nephrology Job
What was more surprising is that 18.5% of fellows graduating Nephrology felt that they chose the wrong field!!!!
Few biases: Small survey with only 70-80 responders; mostly from the East coast and the South USA.
Survey has its own biases.
Regardless of the size, the fact that significant numbers were disappointed following completion of fellowship is a big red flag for trainers and programs - perhaps we need to do better in marketing and promoting our field. We need to make it more fun and appealing and perhaps try to help our fellows find a job and career planning. Perhaps, if we polled other specialities we might find similar findings. A larger survey might be needed to confirm this data.
Here is the link to the ASN Kidney News article
http://www.asn-online.org/publications/kidneynews/archives/2011/jan/KN_jan2011.pdf